Another stab at a character class for The Black Hack. I'm not sure I like this one as much as my previous stab at a Monk class, but here it is regardless.
Berserker
Starting HP: d12 + 4
HP Per Level/Resting: 1d12
Weapons & Armor: Any and up to Chain & Shield
Attack Damage: 1d8 / 1d6 Unarmed or Improvising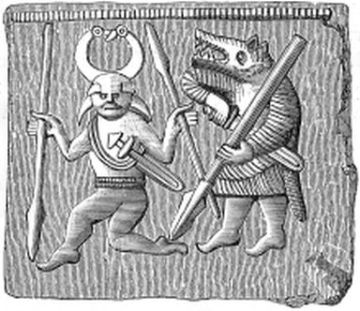 Special Features
With a DEX save, a Berserker can move somewhere Far-Away as part of an action, performing that action at any stage of the move.
As part of his action, a Berserker may make a number of additional attacks equal to half his level (drop fractions).
A Berserker flies into a fearsome blood-mad rage by failing a WIS save, doing so a number of times per day equal to his level. A Berserker's rage lasts for 4 Moments plus 1 Moment per level. A Berserker's rage has the following effects:
* The Berserker is immune to charm and fear effects.
* The Berserker makes STR, DEX, and CON saves with Advantage.
* The Berserker makes INT, WIS, and CHA saves with Disadvantage.
Leveling Up
Roll to see if attributes increase. Roll twice for STR and CON.