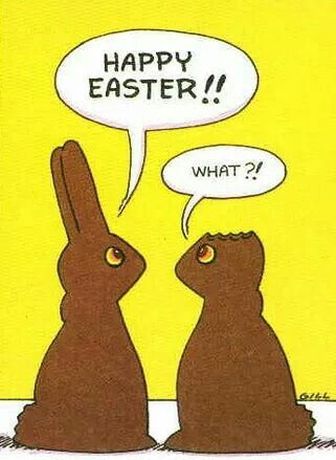 Lent is over, and the Easter season has begun. It's been a trying Lent. My goal was to give up making lame excuses. Overall, I don't think I did well. My three main projects — The Grimms Fairy Hack, The Four Color Hack, and Boogie Knights of the Round Table — have all languished, neglected and sad. It's not that I've done nothing with them. Well, except for Boogie Knights. That one I've not even looked at. It's also not that I've been a complete failure. In no particular order:
I have managed to post a few new monsters. I also took the posts I did converting the skaven to Swords & Wizardry White Box and formatted them into this simple PDF. As the school year winds down, so too do the number of sessions left with Ludi Fabularum, the story game club I facilitate where I teach. For our last meetings this month and next, the students are playtesting the core of The Grimms Fairy Hack. I'm using Adventure Most Fowl by Howard Beleiff and Michael Garcia for the scenario. So far, the sessions have worked pretty well, but we've not hit any really crunchy parts yet. Next session, the children almost certainly find the goblins.
Part of what has slowed progress has been bouts in illness that started with my wife, moved to me (including the discovery of a class of antibiotics to which I am allergic), then to my son Christopher. Now the dog is sick. Wife Trina and daughter Adrienne are taking Sammie to the vet as I type this, which means we're splitting up Mass times this Eastern morning. I need to make the 0800 Mass since I usher and Christopher's in the choir. Later today, we've got two sets of in-laws to visit with, one for lunch, the other for dinner.
Tomorrow, for the first time in years, I'm not going to work. It's nice having Easter Monday off, but I also have a stack of school work to do, including grading and lesson plans. I'd also like to get some writing done. We'll see. Tomorrow evening, I'm going to hit a very small, local gym for a fitness assessment, have my body mass index measured, et cetera. If Christopher's up to it healthwise, he's coming along. We both need to lose some weight and get into better shape, and this seems like the place to do it. I'd rather give my money to a local business than a chain like 24 Hour Fitness.
Well, that's my life in a nutshell lately. Good times.