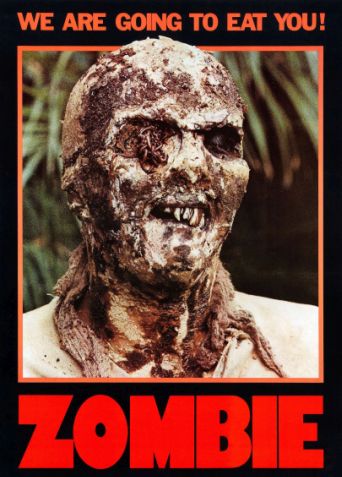 One of the great things about Swords & Wizardry (and the original fantasy RPGs that inspire it) is the lack of pages and pages of detailed rules about how monsters function and are built. S&W embraces my favorite paradigm, which is that the rules for the players and their characters are not the same rules for Referees and their characters.
This paradigm facilitates introducing new monsters and variations of old monsters to adventures. The players probably know the stats for, say, a zombie. They're right there in the book and are available on-line. What the players don't know, however, is that this time the zombies their characters face should be handled with a little bit more care.
The Walking Dead
Zombies are mindless creatures. Their origins are uncertain. Some blame evil magic commanded by necromancers. Others hold a disease responsible. Another theory posits that Hell is full, and the souls of the damned are being released to make room. Whatever the truth, zombies pose a serious threat to any community.
A zombie attacks by grabbing, twisting, and tearing at flesh. If both hands hit a single victim, the zombie grabs hold and attempts to bite, requiring an attack roll with a +2 bonus and inflicting 1d4+1 points of damage if successful. Anyone bit by a zombie must make a saving throw to avoid suffering 2d4 points of damage per round until dead as flesh begins to corrupt, starting at the wound and spreading out from there. One who dies from a zombie's bite rises as a new zombie 1d6 rounds later.
Zombies are most often unarmored, but they are typically encountered wearing whatever they wore at the moment of death.
Zombie: HD 2; AC 9 [10]; Atk 2 strikes (1d4); Move 6; Save 16; AL N; CL/XP 3/60; Special: deadly bite, grab (open doors check to break grapple), undead.