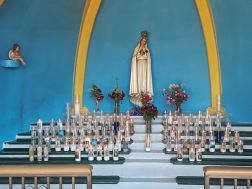 So, Wednesday through Friday of last week, I was in Austin attending a classical education conference spearheaded by the Circe Institute. Lots of smart people talking smartly about smart things related to the best way to educate children. I sat in on some fascinating sessions, including one that explained a basic lesson format that encourages something at least approaching Socratic discussion in math classes as an aid to memory. I have hopes that implementing those ideas will help my students this coming school year.
Unfortunately, there were some downsides. I woke up at about 0430 each morning with a migraine that I still haven't completely shaken, but at least the pain is down to a very dull throb that is easy to ignore if I keep occupied. The conference was held in the Hyatt Regency. For the price, the rooms seemed small, especially my second room that I ended up sharing with a fellow teacher. The hotel-provided breakfasts and lunches weren't that good. I ate out for breakfast one day and for lunch another day.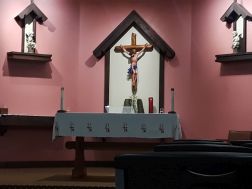 For breakfast, I had the French toast and coffee at Snooze: An A.M. Eatery. The food was good, but pricey for French toast. The menu of alcoholic breakfast cocktails was intriguing, but I abstained. For late lunch, I hit Polvos and had some tasty enchiladas and several glasses of water. I was on foot hoofing it about 3.4 miles round trip from the hotel to San Jose Catholic Church for evening Mass in a charming yet simple chapel. I walked around the parish grounds a bit, visting the small shrine to Our Lady of Fatima before walking back to the hotel.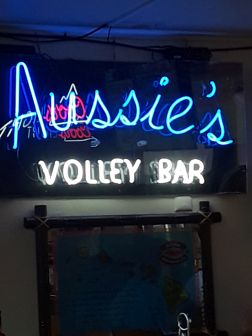 I was about 1930 by the time I made it back to near the hotel. I stopped at Aussie's Grill & Beach Bar to knock back a couple pints of local Live Oak Brewing Company's HefeWeizen with bourbon chasers. After this, my headache was mostly gone, so I went to bed to get a few hours sleep before the pain would wake me up again.
Thursday evening, I drove down the road to Tribe Comics & Games for Thursday-night games. Beforehand, I popped into the Kerbey Lane Cafe for some shrimp and grits. Tasty.
After dinner, I walked across the parking lot to Tribe Games & Comics. I was dropped into a group of six at a table getting ready to play four hours of D&D's most recent edition. I'd not played 5E before, and I'd not done anything d20 System related for years. I don't own a single 5E book, nor am I likely to unless someone just gives them to me.
I was given an already-made, some what generic human barbarian to play. I named him Anarch Greywulf. Player and character introductions were made all around. I was remiss and made no notes, so I can't tell you who the people in the pictures are. They played a cleric, a fighter of some sort, a paladin, a bard, a sorcerer (I think), and a luchador-style monk. Our adventure revolved around breaking a bandit out of jail so that we could get information about a pending meeting between a bandit chief and a wicked sorceress that threatened the peace of the region.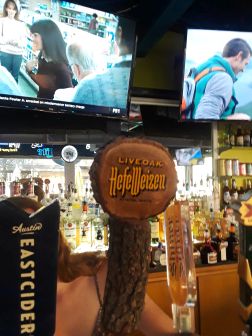 It was an enjoyable four hours in a way-crowded gaming space. It was loud, and I'm pretty sure I missed more than one key point because I couldn't quite hear what the DM or the other players were saying. Still, we had fun. Our characters rescued the bandit, killing an enraged and escaping minotaur in the process while the tower burned down around them. Anarch walked boldly into the bandit camp, dropped a few names, and was escorted to a tent where he was told to wait. While this went on, the rest of the party snuck up on the meeting point. Anarch befriended "Little" Eric, one of the bandits. The monk was spotted after getting too close. Chaos ensued.
Anarch convinced "Little" Eric that owl-omened treachery was afoot, and thus that NPC aided our party against the sorcereress's kobold, orc, and owlbear minions. During the battle, our characters ran roughshod over the enemies on both sides, preventing any sort of evil alliance and probably collecting a nice bunch of treasure as well. I'm not sure on the latter since it was getting late. I didn't stick around for the postgame report in the parking lot.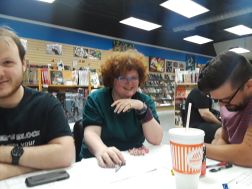 As I've said, it was a fun game. It's not going to make me rush out and buy 5E books or find a local 5E game to play in. Not really my cup of tea any more. Games like Dungeon World, Monster of the Week, and Fate Accelerated fit the bill more nowadays, and shortly my little gaming group here in Houston, Texas, will start a new campaign using Barbarians of Lemuria.
Also, it's good to be back home. Austin is a nice place to visit, but it's not where the heart is.
So, a big "Thanks!" to the folks at Tribe Games & Comics. If I'm ever back in Austin on a Thursday, I'll try to fit another game into my schedule.