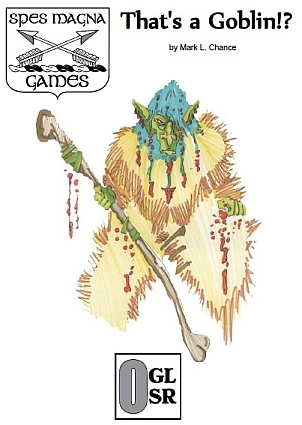 Are your players unimpressed by goblins? Do they yawn and roll their eyes when these common monsters show up in your game? Then catch your players off guard with That's a Goblin!?.
This Old School supplement presents 23 goblin mutations, 15 fey goblin abilities, 3 goblin subspecies, and 6 goblin tactical specialties. Mix and match to create scores of different goblins!
That's a Goblin!? also includes Tributary of Terror, a mini-adventure taking place within Reyr's Well, a detailed fantasy hamlet suitable for just about any campaign world.