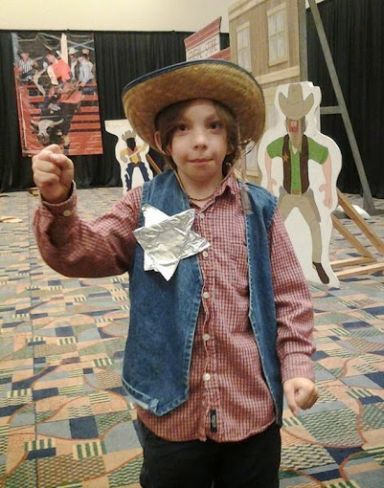 Jasper, son of Laryssa and John Payne, needs ear surgery to help improve his hearing. Even with the family's insurance, the looming bill for the surgery weighs in at more than $4,000. Laryssa and John have set up a GoFundMe page, hoping that folks of good will will decide to help a young boy and his parents. I don't know Jasper, Laryssa, or John, but do know the difficulties a family can face because of health problems. If you can help and want to help, please do so.
And, in the interest of gaming material, here's my Marvel Heroic Roleplaying datafile inspired by Jasper (who is the artist of the starfish dragon, on which you can click to embiggen, featured in this post).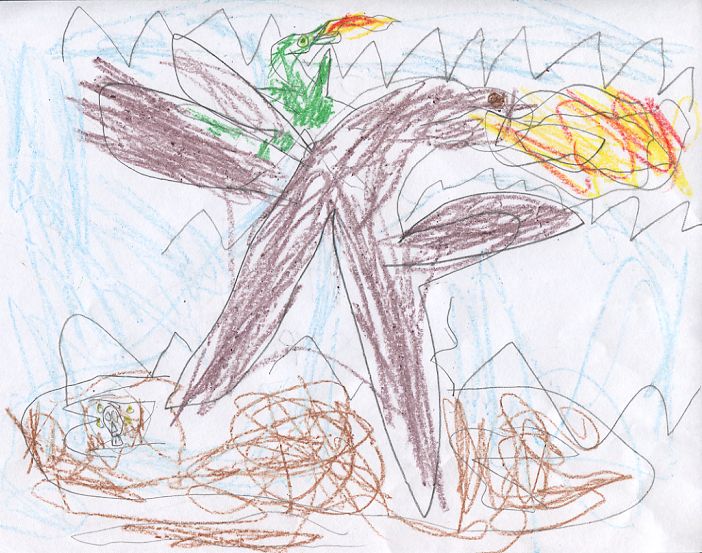 The Crayola Kid
aka Jasper
Affiliations
Solo d6, Buddy d8, Team d10
Distinctions
Big Imagination, Intrepid, Plucky Kid
Power Sets
Force of Imagination
Big Silver Badge d6, Box of Crayons d6, Toy Gun d6
* SFX – 64 Colors. Add a d6 and step up the effect die by +1 when the Crayola Kid uses his colors to create image-based assets.
* SFX – Bang! Add a d6 and step up the effect die by +1 when he inflicts an "I've Been Shot!" complication on a target.
* SFX – Focus. In a pool including a Force of Imagination die, replace two dice of equal size with one die +1 step larger
* SFX – In the Name of Law. Before an action including a Force of Imagination power, the Crayola Kid may move his current emotional stress die to the doom pool. He steps up the Force of Imagination power this action.
* SFX – Gear. Shutdown a Force of Imagination power and gain 1 PP. Take an action against the doom pool to recover.
Specialties
Acrobatics Rookie d6