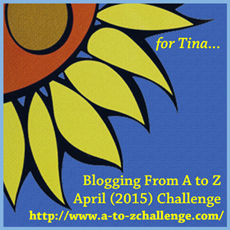 (See what I did there?)
Took advantage of some extra time this morning while my students were in computer to start writing Unenägu. First step: Start to clarify how these new rules differ from that on which they are based. Here's a sample:
Unenägu, like Swords & Wizardry: WhiteBox, requires two sets of players who differ in kind. The first is the Referee, and the second are the Players. The bulk of the first part of what follows aims primarily at the Players, who each must create a Player Character (PC), who becomes one of the characters in the shared story played out at the table during a game session.
What's the Same?
If you're reading these words, I'm assuming you have your own copy of Swords & Wizardry: WhiteBox. You'll need to refer to it. Unenägu doesn't repeat information from Swords & Wizardry: WhiteBox any more than necessary. For example, you'll not find much in the way of items and equipment in what follows. Those guidelines are in Swords & Wizardry: WhiteBox, and I didn't feel the need to retype them. Still, I do want to point out briefly what Unenägu doesn't change, so here goes.
Rule Number One is still rule number one. This is your game now. Feel free to change it, add to it, subtract from it, et cetera. One of the beautiful things about old-school games is that they are about rulings not rules. This is especially important for the Referee. When something happens in the game that the rules don't cover, make a ruling and move on.
Unenägu also uses all the same dice as Swords & Wizardry: WhiteBox. Attribute scores remain the same, and experience point (XP) calculations are unchanged. Likewise, hit points, starting gold, and alignment remain the same (unless, of course, you want to change them).
What's more, the three basic character classes — the Cleric, the Fighter, and the Magic-User — work in Unenägu just like they do in Swords & Wizardry: WhiteBox. So, too, do Dwarves, Elves, and Halflings.
What's Different?
Unenägu adds new class options related to PCs who are Visitors, those special children who have left behind the real world and entered the Realm of Dream. As Visitors, these children are aware that they now live in a dream, and they can manipulate reality, which, in game terms, is reflected in the use of Oneiric Points.
In addition to Humans, Dwaves, Elves, and Halflings, PCs who are not Visitors may be Talking Animals. The fables and fairy tales from which Unenägu draws inspiration often include animals with human intelligence and characteristics. Some Talking Animals appear very much like normal animals, while others are more anthropomorphic (such as Puss-in-Boots).
Lastly, a few non-Visitors PCs who have exceptionally high ability scores (14+) may perform Legendary Feats. A Fighter with an exceptional Strength might be able to twist iron chains asunder, whereas a Halfling with an exceptional Dexterity may be able to race up a wall.