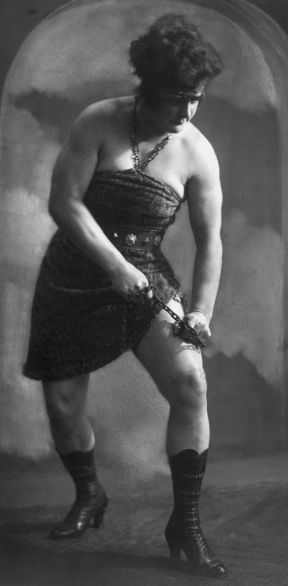 Terrors of the Toxic Waste is now live for purchase at this link. If you want Terrors at a discount price of $1, click here instead. Either way, 21 new mutants stand ready for inclusion in your Mutant Future game.
Have you ever played Atomic Sock Monkey's Trust & Justice? If you enjoy superhero games, T&J probably has just about everything you're looking for. It goes out of its way to stay faithful to the genre. Character creation is flexible and flows from the background made by the player. Game play is quick and has a hefty narrative focus. Before you plunk down money for the PDF, check out these freebies. Also, download the free PDQ Sharp!. The PDQ Core Rules form the basis of T&J. Indeed, the first time I played superheroes via an Atomic Sock Monkey product, it was based on the PDQ Core Rules, and a good time was had by all.
Here's Benjamina Stern, a hero made using T&J:
Background & Origin: Before her transformation into the Strongest Woman in the World, Benjamina Stern was one of fourteen children born to circus performers Philippe and Johanna Stern. In her early years, Benjamina performed with her family. Benjamina's father would offer one hundred dollars to any man in the audience who could defeat her in wrestling; no one ever succeeded in winning the prize. Benjamina once defeated the famous strongman Eugene Sandow in a weightlifting contest in New York City. Benjamina lifted a weight of 300 pounds over her head, which Sandow only managed to lift to his chest. Other feats of strength for which Benjamina was famous included lifting her husband (who weighed 165 pounds) overhead with one hand, bending steel bars, and resisting the pull of four horses. Now that she can lift more than a score tons, Benjamina serves as the Freakshow Four's muscle and voice of reason. Like the other FF members, Benjamina gained her remarkable powers after being bombarded by cosmic radiation from the Aurora Borealis while camped just outside Anchorage, Alaska.
Motivation: Protect the weak from those who abuse their strength.
Qualities: Expert [+4] Bold and Brassy, Expert [+4] Professional Strong Woman, Good [+2] Voice of Reason, Poor [-2] Book Learning
Powers: Expert [+4] Super-Strength, Good [+2] Invulnerability
Stunts: Master [+6] "Time for a Whuppin'!" (Super-Strength Spin-Off, 4 Hero Points); Good [+2] Prodigious Leap (Super-Strength Spin-Off, 1 Hero Point)
Hero Point Pool: 5/10