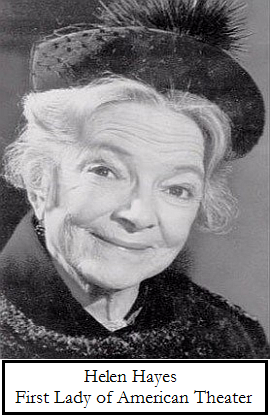 One of the elements of an effective horror story is a sympathetic protagonist. The person beleaguered by the Forces of Evil needs to be a sort of person that the audience wants to prevail. For example of what I'm not talking about, consider the foul-mouthed crybabies in The Blair Witch Project. Even before the terror started, I was anticipating the student filmmakers' demises. If you write a horror story, and the audience (in this case me) ends up rooting for the Forces of Evil, I feel as if you've perhaps missed something important.*
In contrast (and, yes, it's not really a horror film), consider 1970's Airport. Most of the film's running time is spent not on the disaster but rather focuses on the hopes, dream, conflicts, and disappointments of the ensemble cast. By the time the bomber (Van Heflin in his final film role) jumps into action, the audience has been given plenty of reasons to not want the villain to succeed. The characters threatened are sympathetic, even while they are not without their flaws.
When designing a scenario for a horror RPG session, there's plenty of good advice out there. (See, for example, "Horror in Roleplaying" by Ernest Mueller.) Some of this advice talks about how to use the players' investment in their characters as a spur to create dread. In other words, the PCs are sympathetic characters that the audience (meaning the players) wants to succeed. As the scenario's designer and GM, I also need to keep in mind the need for sympathetic NPCs. The horror story I'm designing and asking my players to participate in needs to have an ensemble cast featuring more than just the Forces of Evil and miscellaneous stock characters.
Many Call of Cthulhu scenarios handle this task admirably by providing the GM with an assortment of NPCs, some good, some useful, and others evil. Time is then given in the scenario for the players' characters to encounter and interact with these NPCs, thus modeling the movie format of Airport: introduce the main actors so that the audience's opinions and expectations for their roles can be established.
Should the Forces of Evil kill The Blair Witch Project's Heather Donohue? Yes, please. Should the Forces of Evil kill Airport's Helen Hayes? Never! What's the difference between the two ladies? Helen Hayes portrays a sympathetic character that the audience wants to live.
*Of course, this might just say a whole lot more about me and my tolerance for foul-mouthed crybabies.