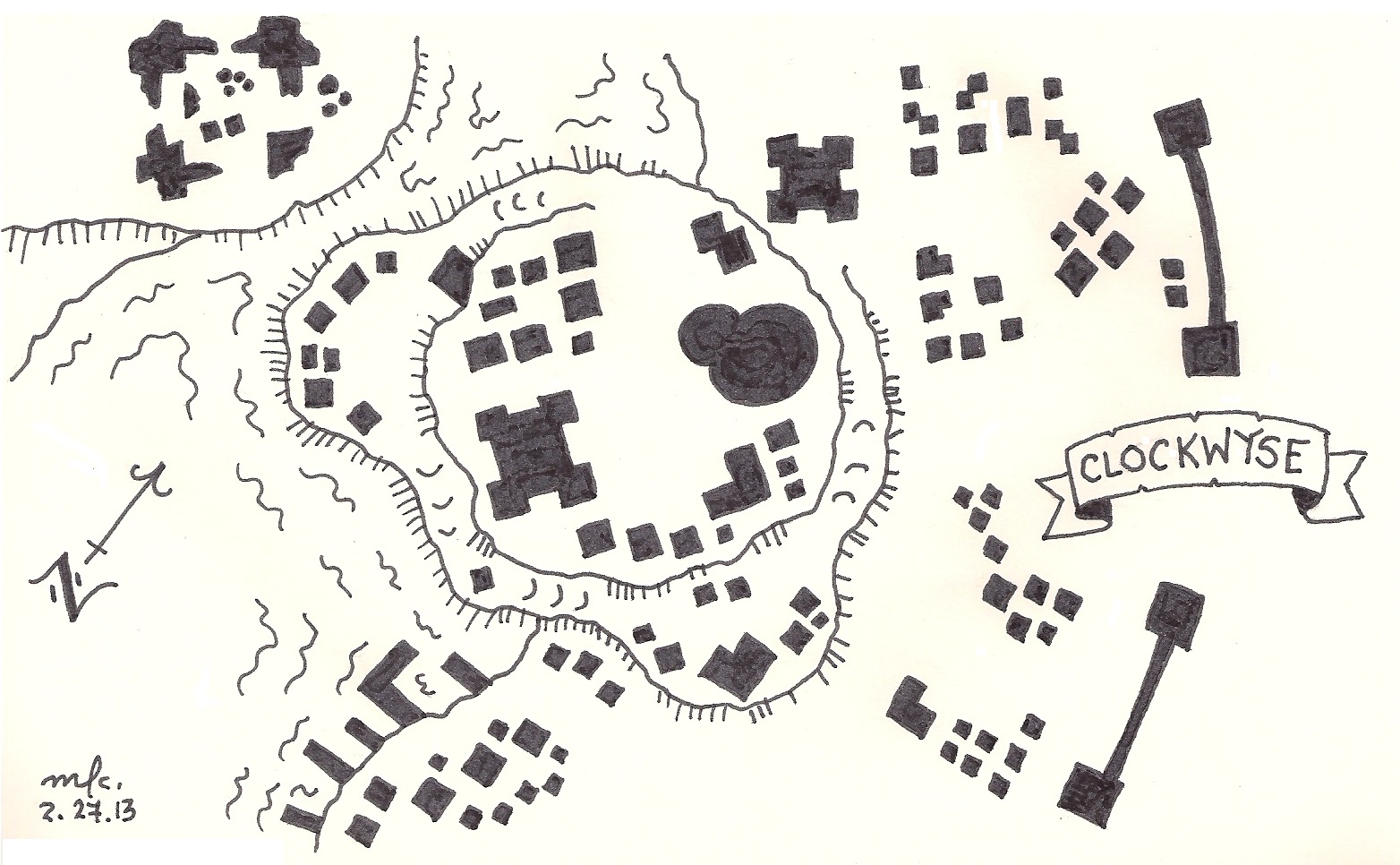 If you're already signed up for Quid Novi?, it's not secret that I botched the deadline for issue two. February was a bit on the rough side for me. I'm still working on issue two, the main part of which is "Garrison of the Gargoyle Gerent", a short Swords & Wizardry adventure for 3rd-4th level characters. There will be also be, of course, a new magic item (or two), a new spell (or two), a new monster (or two), et cetera, with the strong possibility that material for Stars Without Number will end up in the mix as well.
At the same time I'm finishing up issue two, I'm planning issue three. After all, I do have Spring Break coming up, and I've got nothing better to do (as far as I know). With issue three, information about Clockwyse will start to appear. I want to detail this town for use as a game location suitable for most fantasy campaigns.
Well, I'm not sure "detail" is the right verb for my infinitive, but I at least want to provide fuzzy outlines. Regardless, I think I have some good ideas for Clockwyse. Probably not good enough to expect people to pay money for them, but certainly good enough to spend my time on in order to provide Quid Novi? subscribers some free stuff.
Of course, if you're not a Quid Novi? subscriber, you'll miss out on all of this upcoming gratis gaming goodness. If you'd like to remedy this potential problem, look to the left for the link to the Quid Novi? subscription page.
(Dig all that alliteration!)